We all know the importance of regular eye tests but at this time of year, when the new school year is just beginning, it's especially important to ensure you get your children's eyes tested too.
As parents, we are used to taking our children to the dentist every six months from an early age but is the same true with your children's eyesight? Unfortunately, many parents don't take their children for an eye test unless they complain of vision problems. An annual routine eye test which is paid for by the NHS should certainly be part of your family healthcare routine, as the earlier problems are detected the easier they are to fix. For instance, did you know that kids as young as two or three can have a basic eye health check?
Now, it would be far too easy to write this from a parents' viewpoint, but after taking my eight-year-old son for his eye test recently, he insisted he could do a far better job! So, for parents and children, here is his take on his appointment!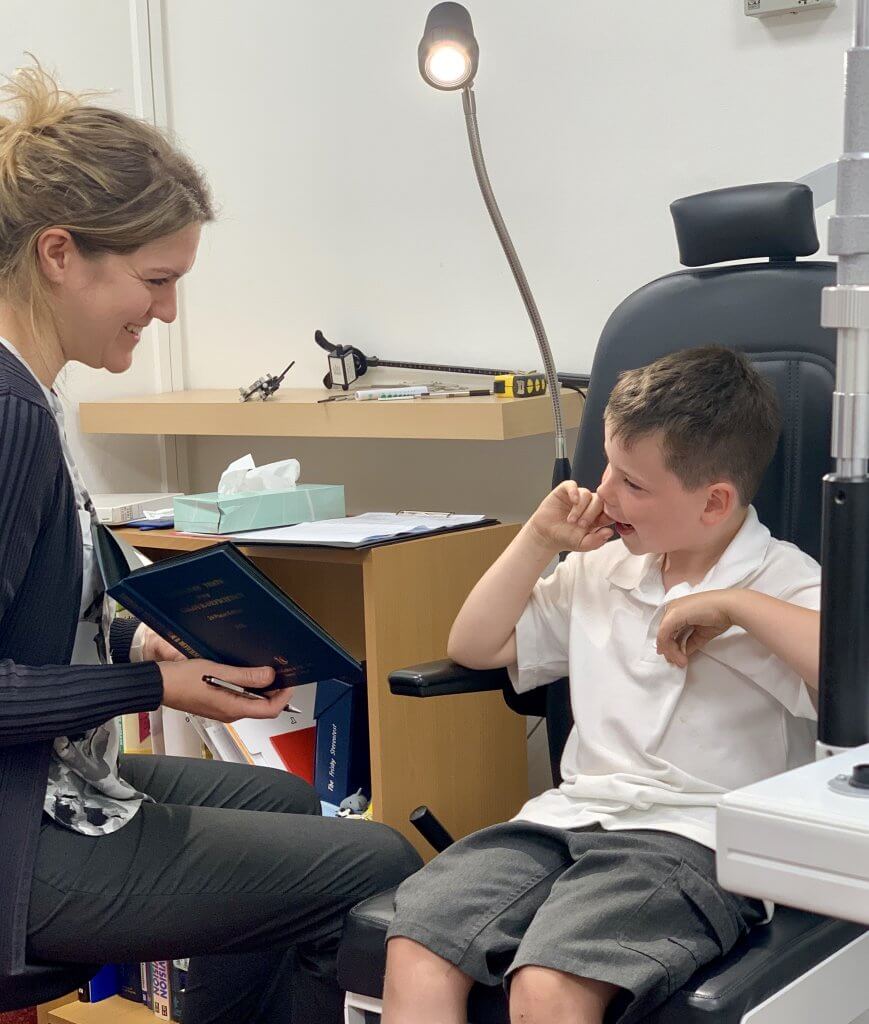 My name is Oscar and I am eight years old. Mummy said I needed to get my eyes tested so we went to Malcolm Gray Opticians and it was really fun!
While we were waiting to go in, I had a little look around, there are lots of toys in the waiting room if you get bored, but I was more interested in all the glasses you can choose from! There were loads! I tried on some black ones with fluorescent yellow on, which I thought were the coolest ever! There are so many glasses, (or frames as the nice lady Kathryn told me) and loads of colours and shapes to choose from.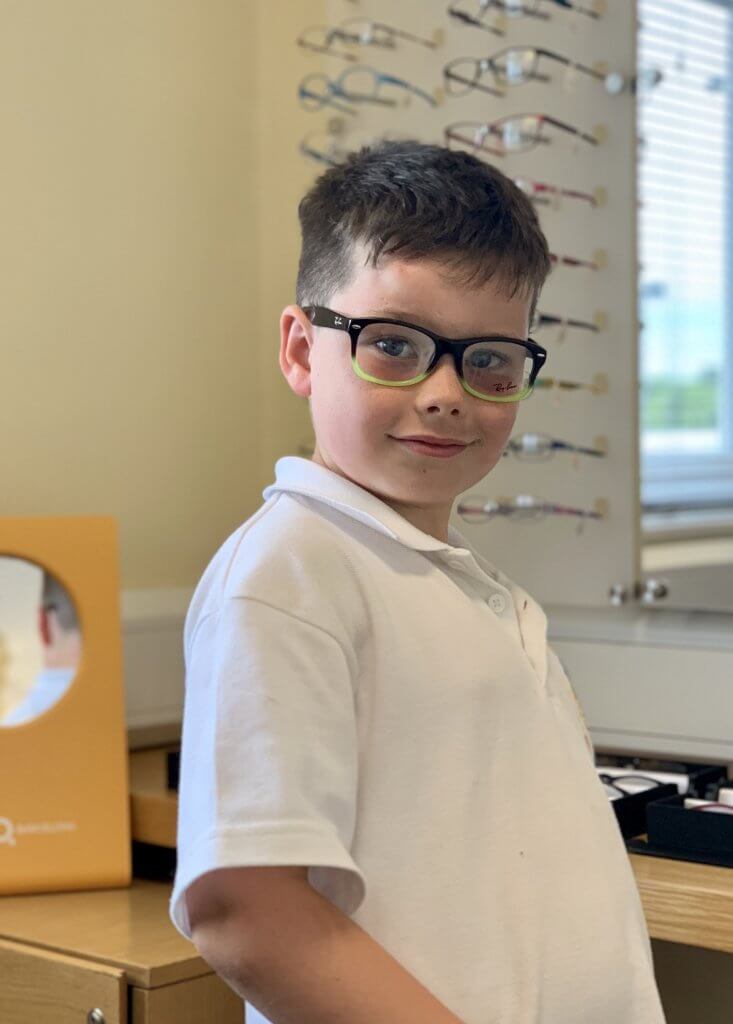 I was a little bit nervous before we went in as I didn't know what to expect but Mummy and Kathryn both told me it would all be fine so that made me happy and I wasn't nervous anymore. Apparently there are lots of games to do, all to see if you can see properly, so this sounded lots of fun.
Lindsey, the optometrist, called us in. There was a really big chair at the end of the room that I sat in and felt very important. There were lots of really strange looking gadgets, I didn't know what they did but Lindsey said she'd show me, it was exciting!
First of all, there was a book with lots of different numbers in circles and I had to say what number it was. Then, I read some letters from a big chart, She asked me if I could read the board at school, (which I can!) and I also read her some words from a page she gave me too. It felt a bit like being at school so I wanted to do well, she said I was very good at reading so that made me proud.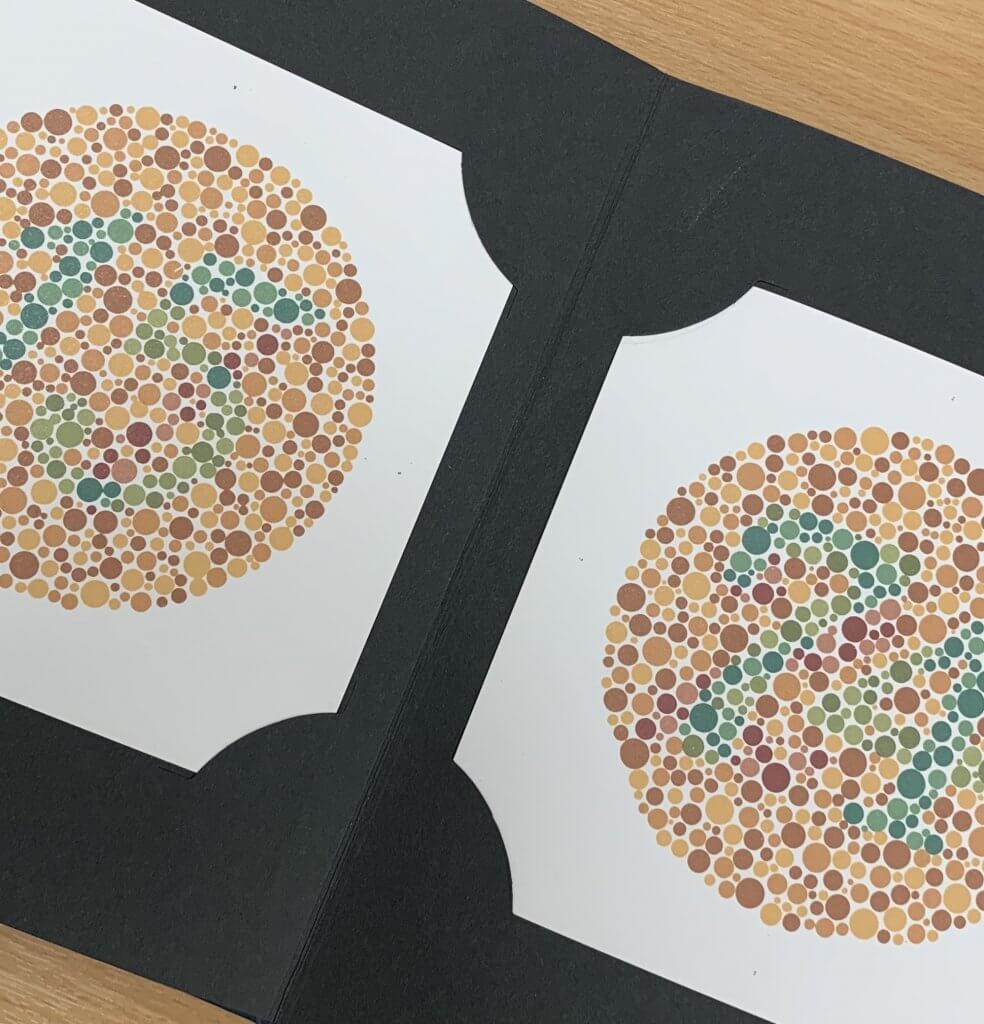 Then there were some 3D cards with pictures on, I love 3D pictures! I didn't even need 3D glasses for it and I could see the pictures jumping out at me, it was really cool. I told Lindsey what pictures I could see, I could see a star on one!
My favourite part was definitely the part where I wore funny glasses. I put them on and looked really silly, I liked it a lot! Lindsey put different circles of glass in which she told me were called lenses. She looked at my eyes with a little torch (which didn't even hurt) and then showed me red and green circles on the screen at the end of the room. I had to see which circle looked clearer with lots of different lenses in. Sometimes it was red, sometimes it was green but you never know which one it might be. There was even a clown on the screen who looked really funny and made me giggle.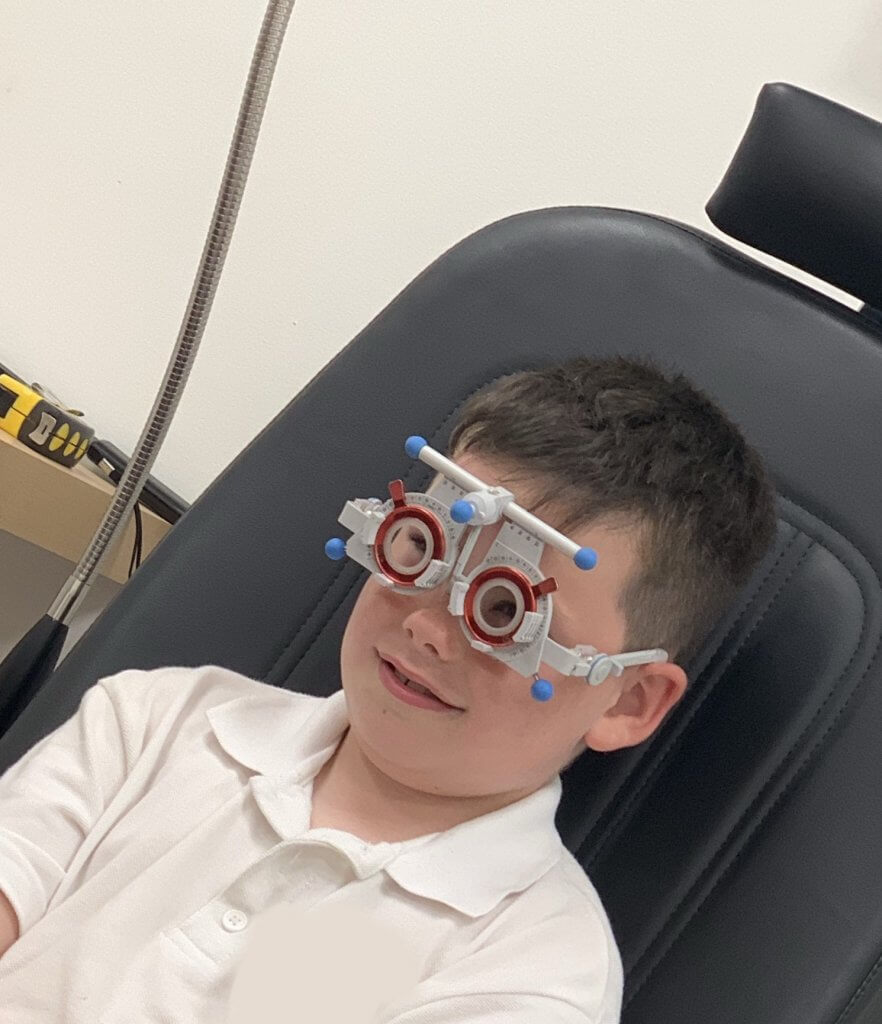 Last of all she then looked into my eyes with tiny little lights, which she said was to check how healthy my eyes are. She chatted to Mummy and told her my eyesight was perfect which is brilliant! (I was a bit sad it meant I didn't need glasses though as I did look really cool in them!)
When we got back to the reception desk, I was allowed to choose a sticker to say well done, which I really liked. I chose a green one with a robot on and Mummy said she was very jealous as she has never been given one!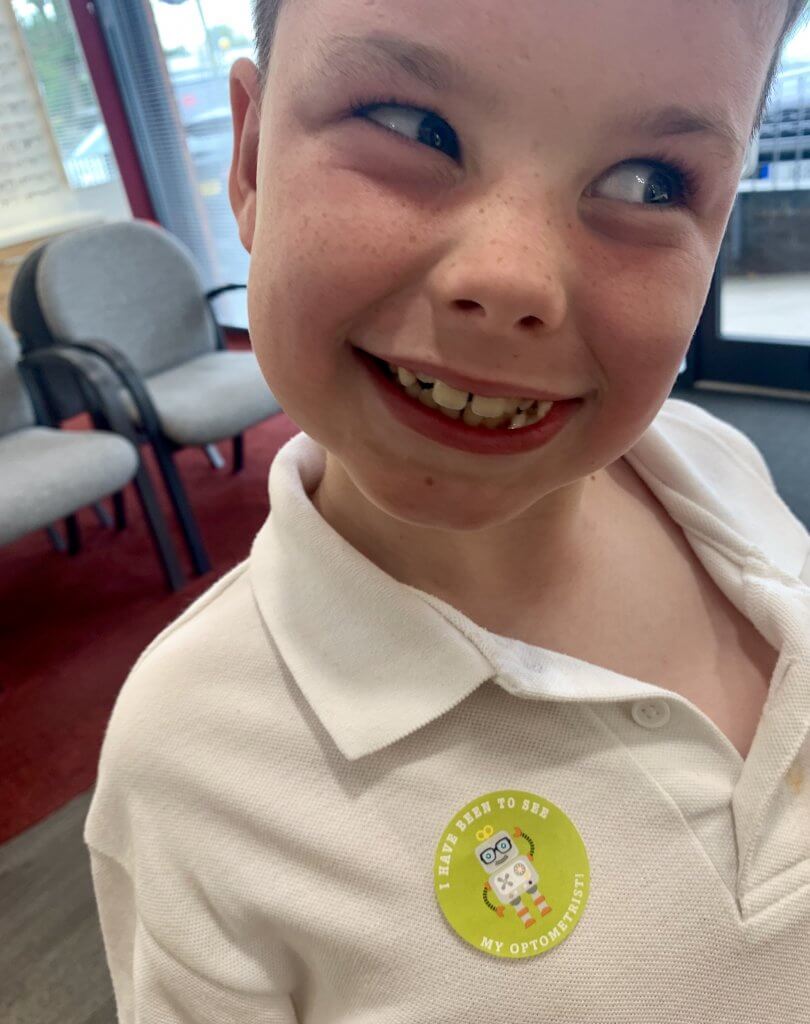 From a parents perspective, the staff at Malcolm Gray couldn't have been more helpful, everything was explained to Oscar directly and made incredibly simple for him. All ages are catered for too, so if your little one can't read just yet, it's made easier with pictures, colours and shapes.
The importance of having your child's eyesight tested regularly cannot be stressed enough. At this time of year, going back to school can be a time when some children do find it tricky to see what's on the board in class, or struggle with their reading because they find it difficult to see it in perfect detail.
Even if you don't necessarily have any concerns, regular appointments are crucial and couldn't be easier! Simply call us, pop in or fill in the form below to make your appointment. And, if Oscar's experience is anything to go by, your kids will have great fun!