We all know the drill; it's time to invest in some new frames but have that sinking feeling. Where do we even start? How do we choose between all the frames on offer? All the colours? The many styles? It can feel like an absolute minefield and, at some opticians, its often a case of having to piece it all together ourselves, desperately hoping we make the right choice.
At Malcolm Gray Optometrists, we have a slightly different approach to this situation. We know all too well how tricky and sometimes stressful it can be so we prefer to take all those worries away and transform your experience into something far more relaxing, allowing you to find your perfect frames in your own time, with expert advice and guidance.
Many opticians will tell you the best way of choosing your frames is to first determine your face shape. These can include oval, heart shaped, round, square, diamond, the list goes on! We like to base it on what suits you, not by so called hard and fast rules. Someone with a "round" face can carry off rounder or angular frames for instance, you really don't have to stick to the "rules"!
The most important thing that we aim to provide when you are choosing your frames is time. The last thing you want or need in this situation is to feel rushed into a decision and we will give you as much time as you need. We treat every customer in our practice as an individual, with honesty at the forefront. We'll begin by selecting some frames for you, perhaps throwing in the odd curveball, with a style that you may not immediately have thought of but perhaps you might like! We will, of course, be completely honest with you, we certainly won't tell you the frames look great if we really don't think so!
A really important factor in frames that just "work" is fit. No frame will look right if they don't fit you correctly. We will make sure they are perfect for you, no-one is allowed to walk out of our practice with ill-fitting glasses! You really will be amazed by what difference a tiny "tweak" makes to how your frames feel and look.
Our huge choice of frames with a range of designers, which although may seem daunting at first, is a fantastic way for you to choose your perfect style. Say, for instance, you find a frame you love but you're just quite not sure of the colour? Don't worry! Chances are we will have other colours in that frame and, if they're not in stock we will order the frame for you to try before you buy.
Plus, if you're a fan of the rimless frames, not only do we have plenty to choose from but you can also make your very own adjustments, whether you want the lenses to be deeper or wider, you can even add details you may have seen on other frames – perfect for when you're torn between two styles, we can create your perfect choice! 
The bottom line is, our customers are individuals, not face shapes. So, if you're looking for a new pair of frames, why not pop in and see what we can offer?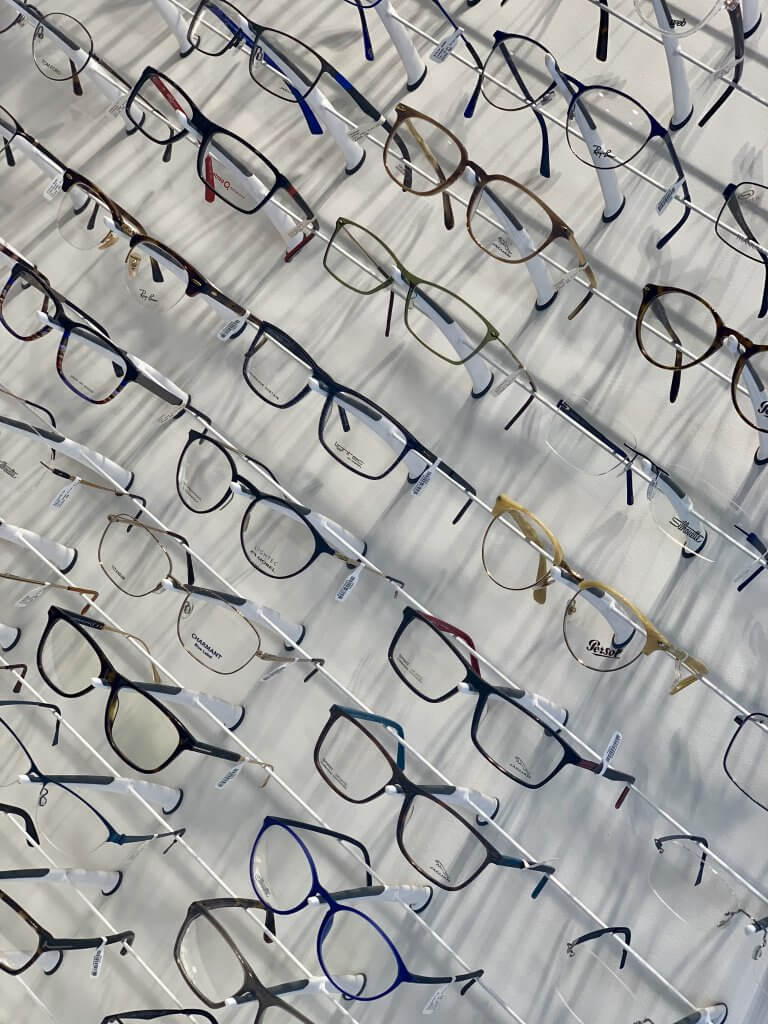 [ninja_forms id=1]